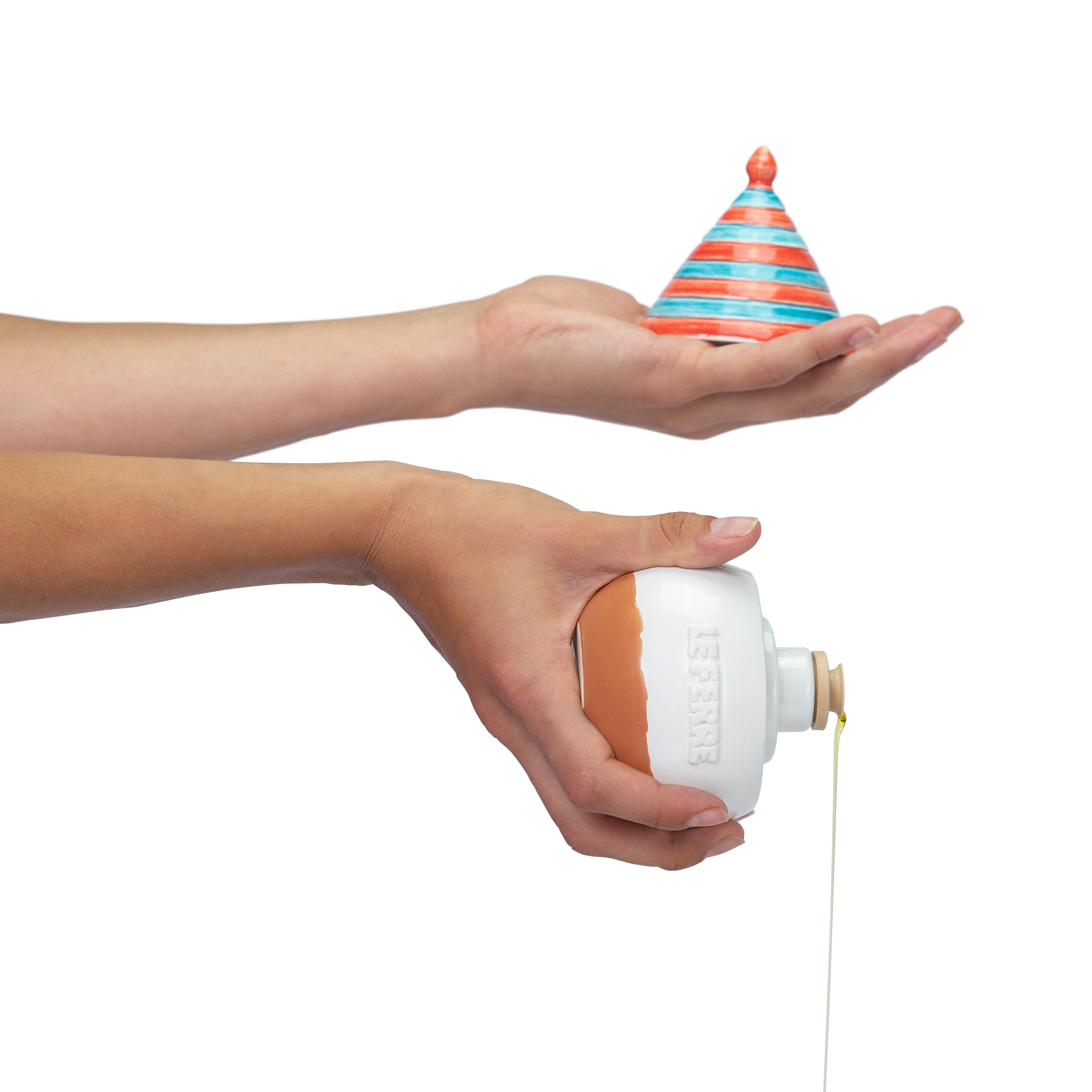 A tribute to Puglia and to deep and sincere values and its be shared in the friendliness at the table. Truttulà is a ceramic container handcrafted and painted, which contains the extra virgin olive oil Le Ferre Multivarietale®.
Great balance. Lightly fruity, hints of almond on the palate, subtle bitter notes, pleasant spicy to the finish, Multivarietale extra virgin olive oil guarantees harmony in taste and stability in cooking.
Ideal in many food preparations, both for seasoning at the table and for cooking as base in the kitchen, it gives taste in its unmistakable balance.

Truttulà is a ceramic container made and painted by hand in three different colour combinations and four monochromatic variants. It consists of two parts: the container with pourer cap (except for the 0,10 L size) and decorative lid. Truttulà is packaged in a single, coloured and decorated cardboard box.
Foods and flavours come together with imagination and vivacity, like a spinning top, light and joyful. Table and kitchen are places of harmony, where this joy takes shape.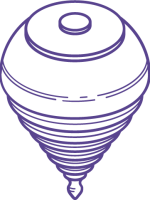 There are games with origins in history, in geography, in anthropology and others in science or in the natural man's passion to snoop around and look for answers to everything, like to perpetual motion. That's why the spinning top (u' strummle, as in Castellaneta slang) is a toy loved from ancient Greece, everywhere in the world.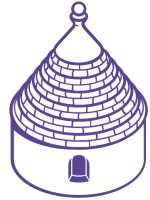 There are places where the peasant man's wit created artworks, whose simplicity winks at the mystery. That's been what happened for the "trulli" in Alberobello: houses with an inverted cone roof, built dry, shelter in the fields, decorated with sacred or pagan symbols as in propitiatory rites. Simple shelters, fast to destroy and to rebuilt.
Since XIV AD they are still there.