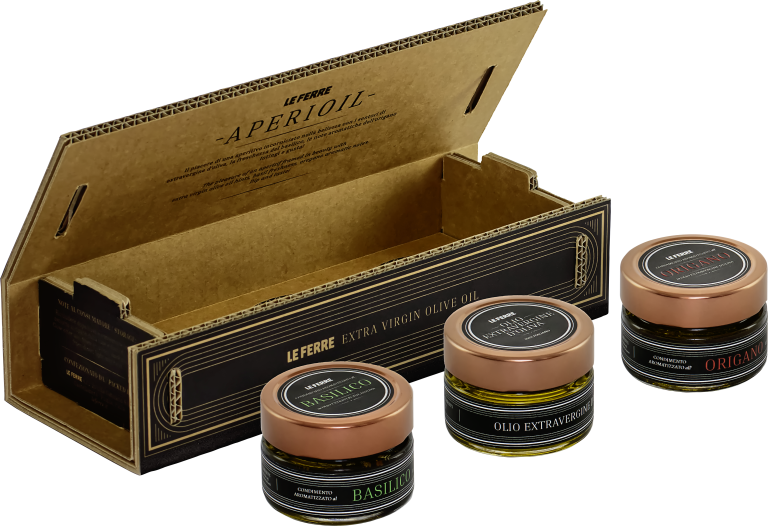 Aperioil is a practical and elegant pack with tree glass jares inside; eachone contains a differet Le Ferre olive oil, to dip foods, like raw vegetables in sticks or bread in small pieces.
Aperioil contains:
1 jar with Multvarietale Extra Virgin Olive Oil Le Ferre
1 jar with Basil Flavoured Oil Le Ferre
1 jar with Oregan Flavoured Oil Le Ferre
Aperioil by Le Ferre is an original and unique gourmet proposal for the aperitif.
What's in it?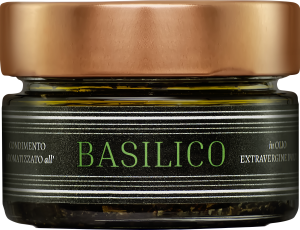 in EXTRA VIRGIN OLIVE OIL
Le Ferre Basil flavoured condiment,
fresh and fragrant.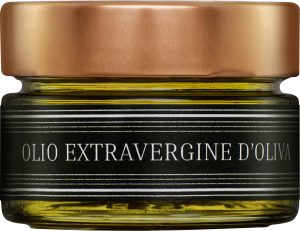 Multivarietale Extra Virgin Olive Oil,
balanced and pleasing blend.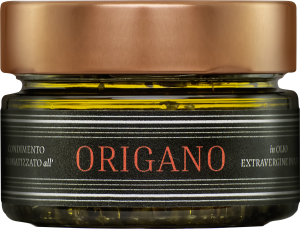 in EXTRA VIRGIN OLIVE OIL
Le Ferre Oregan flavoured condiment, pungent and rich in taste.
How to use?
'Dip' the bread or vegetables into the jar you prefer, to accompany the drink.
For a good, helty and beautiful degustation.
And then at home, reuse the jars for whatever you want.
Et voilà! The most original, simple, tasty, healthy
and joyful Apulian-style finger food is served.