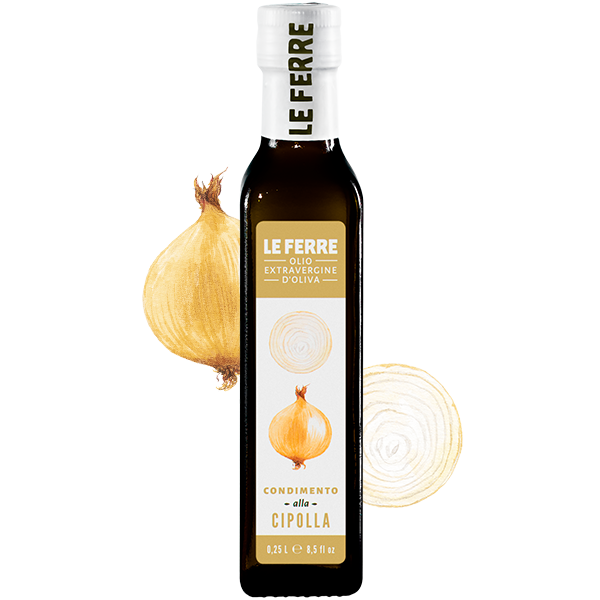 Flavoured Extra Virgin Olive Oil Condiment

Lively fragrance and intense flavour with pleasant sweet notes.
The onion is an unfailing ingredient in the cuisines of the world.
Ideal raw use with potatoes, green beans, broad beans, cod, salads, bruschetta.
The depictions on the labels are not real images, they are hand-made and digitally graphic illustrations, they have the goal to represent what indicated on the label and making easier to present the product.