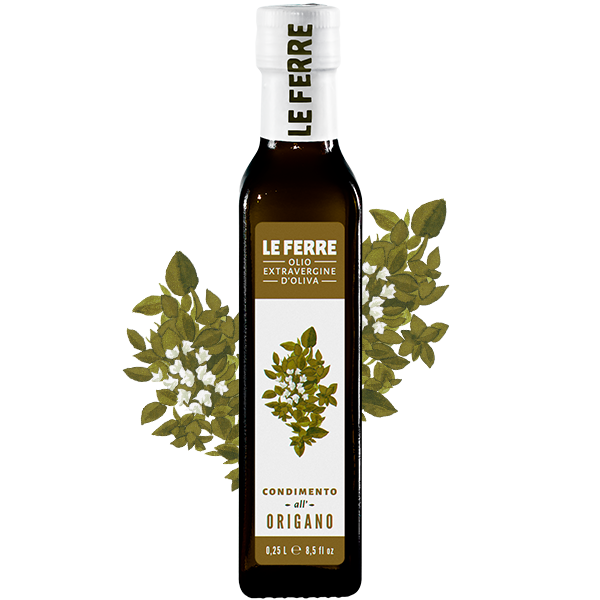 Flavoured Extra Virgin Olive Oil Condiment
Pleasant to the nose, it evokes pungent scents alternating with sweet nuances.
Multiple uses for an aromatic herb known for centuries. Ideal raw use on pizza and salads, with tomato, chicken and turkey
The depictions on the labels are not real images, they are hand-made and digitally graphic illustrations, they have the goal to represent what indicated on the label and making easier to present the product.