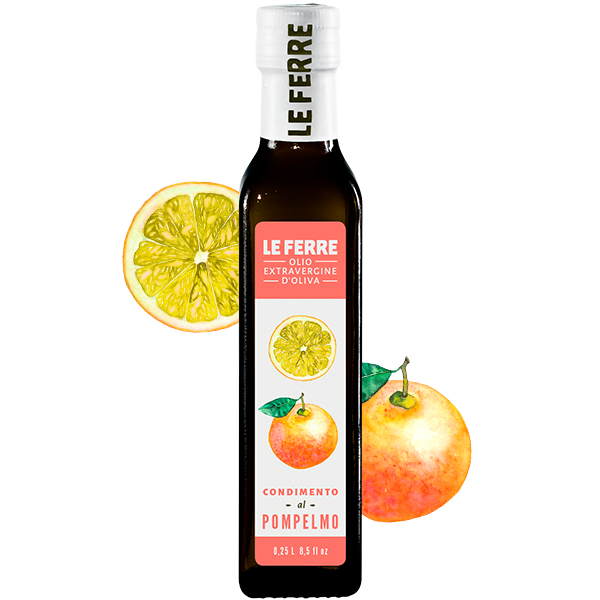 Flavoured Extra Virgin Olive Oil Condiment
Characteristically bitter note of the fruit, which among citrus fruits is the least sweet, with a slightly sour flavour.
An ideal condiment for salads with grana cheese and rocket, for bresaola or for marinating meat and fish carpaccio with a sweeter note. Excellent on smoked swordfish, king prawns and with broccoli.
The depictions on the labels are not real images, they are hand-made and digitally graphic illustrations, they have the goal to represent what indicated on the label and making easier to present the product.