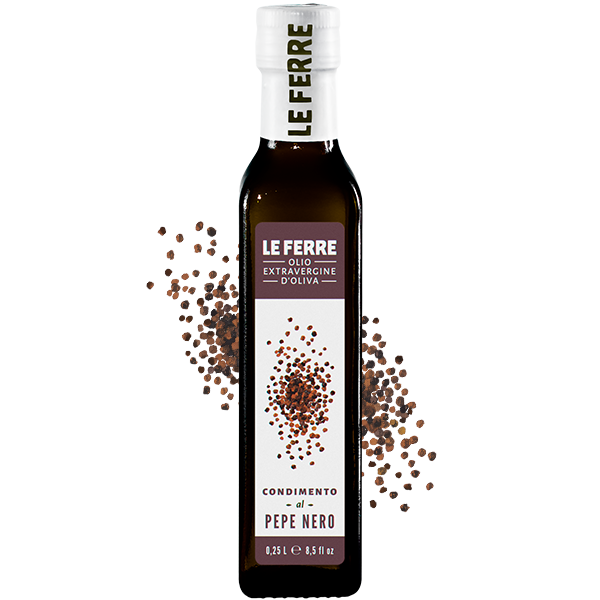 Flavoured Extra Virgin Olive Oil Condiment
Spicy with pungent notes, this condiment offers a lively olfactory profile.
Among the most aromatic types of pepper, for cooking it is a beneficial passepartout. Ideal raw use on fish carpaccio, cheese, pinzimoni, fish soups.

The depictions on the labels are not real images, they are hand-made and digitally graphic illustrations, they have the goal to represent what indicated on the label and making easier to present the product.